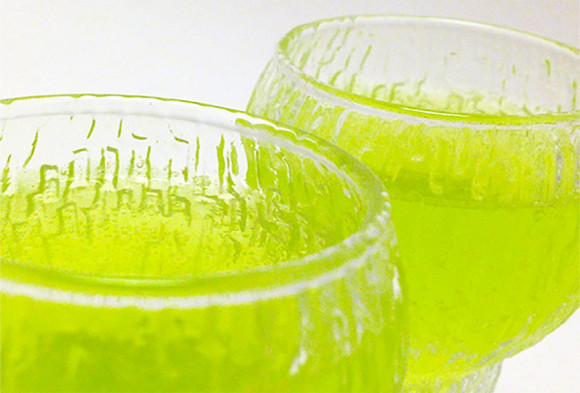 While even in the deep South the weather currently is rather cool, we do know that the heat in Texas is always just around the corner.  For this refreshing aperitif, created by Christopher Longoria, Bar Manager at 1760, San Francisco, we get to use some of the locally grown lemons and limes that we recently got from friends' trees.
Recipe:
2 tsp Midori
4 Lemon Twists
1 oz Dry Vermouth
1 oz Champagne
1/4 oz Gin
Combine the Midori, vermouth, and gin in a shaker with ice, then shake.  Pour into small cordial or aperitif glasses, leaving room for the champagne.  Add the champagne and squeeze the lemon twists into the glasses.  (2 servings)
The result is a wonderfully balanced, refreshing aperitif.  Not too sweet, slightly bubbly- why wait for summer…?