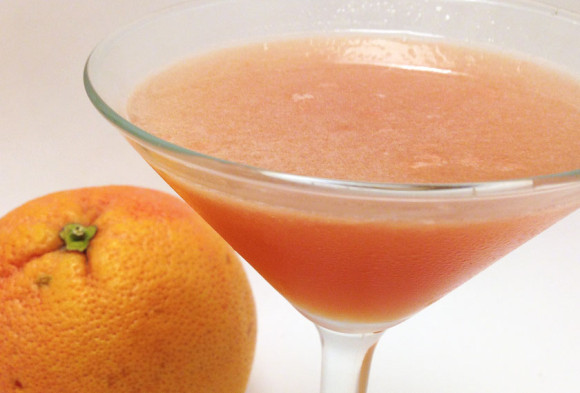 This time of the year makes me very happy indeed… Grapefruits are an integral part of this recipe- probably my favorite cocktail.  And grapefruits on our island are currently falling off the trees.   This Grapefruit Bourbon Cocktail comes, once again, courtesy of Christopher Longoria, Bar Manager at 1760, San Francisco.
Little word of caution.  This drink will certainly sneak up on you.
Ingredients (serves two):
1 Grapefruit
4 oz bourbon
2 oz cointreau
2 tbsp of superfine sugar (reduce amount slightly if only regular sugar is available)
2 oz lemon juice
8 dashes Peychaud's bitters
Ice
Optional: If available, absinthe to rinse the glass.  An anise liquor will work as well; I've used ouzo for this process.
Rinse your glass with the absinthe (I successfully use ouzo)
Combine ingredients in a shaker
Shake with ice until cold
Double strain (both the grapefruit and lemon contain plenty of seeds, the sugar may clump)
Garnish with a grapefruit twist
This drink is wonderfully balanced.  Hey, it includes bourbon, orange liquor, bitters, sugar, lemon, and all of the sweetness and bitterness of the grapefruit. Combined, it just comes together perfectly.  And it looks nice, too.  Give it a shot, you won't regret it!