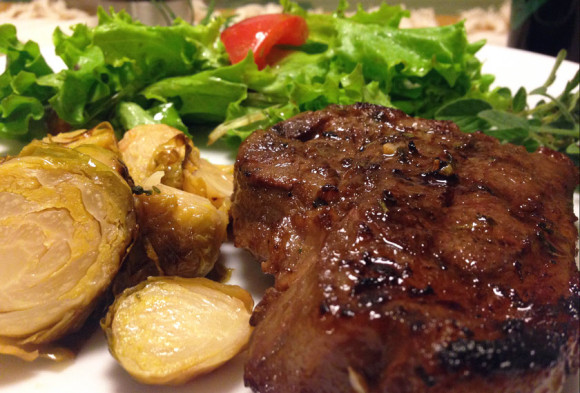 These marinated grilled lamb chops are for all the folks that live inland! Balsamic and Herb grilled Lamb Chops!! It's beautiful out and that means it's time to fire up the grill… we'll be making
cocktails
and hanging out in the yard while the lamb marinades! Then it's a quick grill with a few veggies on the side and… Presto! Dinner is served!!
For this dinner we were able to find some beautiful lamb chops at our local farmers' market. Visiting our local market is a Sunday must for us. Take the opportunity to visit
Galveston's Own Farmers Market
if you are on or near Galveston island on Sundays.
Recipe:
Ingredients (serves 4):
4 lamb chops
1/2 cup olive oil
1/4 cup balsamic vinegar
2 garlic cloves, minced
1 tbsp fresh rosemary, chopped
1 tbsp honey
2 tsp Dijon mustard
1 tbsp of fresh oregano
Salt and pepper to taste
Preparation:
Place the lamb chops in a baking dish. Combine olive oil, balsamic vinegar, garlic, rosemary, honey, mustard, oregano, salt and pepper and pour over chops. Toss to coat. Cover and refrigerate for 1 hour.
Preheat grill. Grill chops over a medium-high heat for about 5 minutes per side.
We served these juicy lamb chops with roasted brussels sprouts and a simple fresh salad. Enjoy with a nice California Cabernet Sauvignon or an Oregon Pinot Noir.