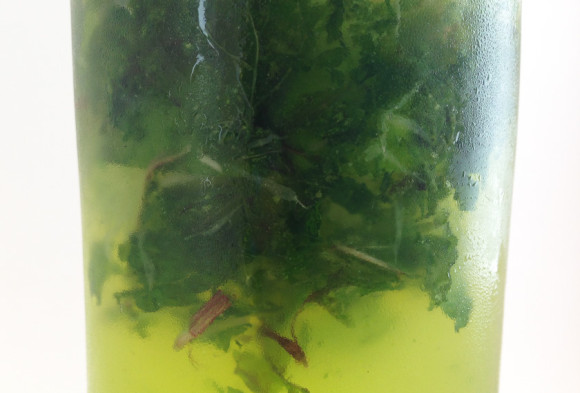 This is the Mojito that we had while preparing the beer battered fish tacos last weekend! They absolutely are the perfect island cocktail for the beautiful spring weather we've been enjoying recently. We were lucky to find fresh mint at Galveston's Own Farmers Market!
Mojito Recipe:
Ingredients (Serves 1):
1.5 oz of white rum
10 leaves mint
1 oz of simple syrup  – see simple syrup recipe below
0.5 oz lime juice
2 oz soda water
Simple Syrup Recipe:
1 cup sugar
1 cup water
For Simple Syrup stir 1 cup of sugar into 1 cup of water in a pot on the stove. Bring to a boil, then cool before using.
Preparation:
Put the mint into your tin and add crushed ice.
Muddle.
Add the rum, simple syrup, and lime juice.
Shake.
Pour into a Collins glass, or a glass of your choice.
Add soda water to the rim.
Cheers!