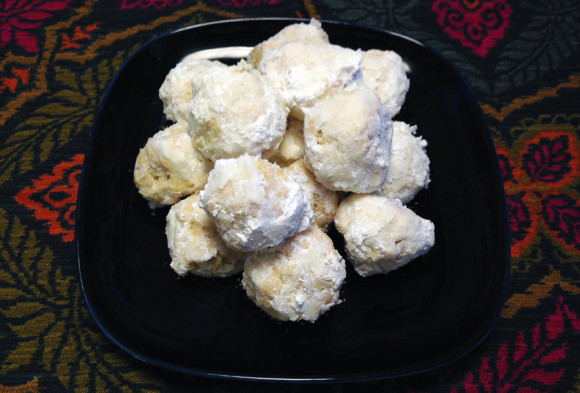 Right now I'm
coconut crazy
… and I'm presenting one more cookie that simply is coconut with some flour and confectioners' sugar for good measure!

It's like a coconut wedding cookie!
Simple Coconut Cookie Balls Recipe:
1 cup of coconut oil , room temperature
1/4 cup confectioner's sugar, plus more for dusting
2 cups all-purpose flour
1/4 teaspoon salt
2 cups sweetened flaked coconut
Preparation:
Preheat oven to 350 degrees
In the bowl of an electric mixer, cream butter with 1/4 cup confectioners' sugar until it's fluffy.
Mix in flour and salt until they're just combined. Stir in coconut.
Roll dough into 1-inch balls; place 2 inches apart on a baking sheet. Bake until just starting to brown, 20 up to 30 minutes.
Roll the warm cookies in confectioners' sugar.
Cool and eat!
Tasty cookie for tea for you or two. They'll melt in your mouth!